Bigger, plumper lips are on everyone's beauty wish list right now. But if you're not keen on spending a fortune on lip fillers or cosmetic surgery, they might seem out of reach. The good news is that there's a way to get the perfect pout without using needles to plump them out!

Introducing Skin Doctors Instant Lip Plumper, with 3% Hyaluronic Acid Filling Spheres, is a fast and effective lip plumping gloss to help  give fuller, hydrated lips in 5 minutes.
All Ingredients: Hydrogenated Polyisobutene, Ethylene/Propylene/Styrene Copolymer, Butylene/Ethylene/Styrene Copolymer, Undecane, Tridecane, Jojoba Esters, Helianthus Annuus (Sunflower) Seed Wax, Acacia Decurrens (Mimosa) Flower Wax, Polyglycerin-3, Aqua, Trehalose, Glycerin, Tribehenin, Pentylene Glycol, Beta-Glucan, Hordeum Vulgare Seed (Barley) Extract, Sodium Hyaluronate, Ethylhexyl Palmitate, Silica Dimethyl Silylate, Butylene Glycol, Silica, Sorbitol, Lecithin, Caprylic/Capric Triglyceride, Tremella Fuciformis (Mushroom) Extract, Xanthan Gum, Diatomaceous Earth, Methylsilanol Mannuronate, Dictyopteris Polypodioides (algae) Extract, Vanilla Planifolia Fruit Extract, Tocopherol (Vitamin E), Sucralose, 1,2-Hexanediol, Caprylyl Glycol
1. Apply to dry lips.

2. Dip wand applicator into tube.

3. Apply to bottom lip first, gliding wand along lip line and across bottom lip.

4. Apply to top lip, moving tip of wand into lip line and across top lip.

5. Tingling is to be expected and will subside.

6. Reapply every two hours, or as needed
Instant Lip Plumper Gloss
More convenient than injectables and without the expense, Instant Lip Plumper gives you the fullness you are seeking in just five minutes.

INSTANT LIP PLUMPER VIDEO
Watch and See
Key ingredients
It's all in the science. We've combined three clever ingredients in our instant lip plumper to give you plumper, hydrated lips.
HYALURONIC ACID FILLING SPHERES

This ingredient is applied and absorbed into the lips. Activated on contact, the Hyaluronic Acid Filling Spheres expand to dramatically increase in size, inflating up to 30x in size for plumped up lip volume​

POLYSACCHARIDES

Complex sugars which help lock in the moisture that the Hyaluronic Acid Filling Spheres create. Polysaccharides boost the skin's natural ability to hydrate and lock-in moisture, for intense hydration and moisture-filled fullness​ ​

SEA FERN OIL

Containing amino acids and antioxidants, Sea Fern Oil helps to smooth and brighten the skin around your lips. Deeply nourishing and replenishing, Sea Fern Oil smooths, softens and hydrates to help fight dry, rough lips. ​
Hyaluronic Acid Filling Spheres
Hyaluronic Acid is an amazing ingredient that can attract and hold 1000x its weight in moisture.
Skin Doctors™ Instant Lip Plumper offers your lips Hyaluronic Acid Filling Spheres: water-free microspheres of Hyaluronic Acid, activated on contact. When you apply Instant Lip Plumper, the spheres fill with water in the top layer of skin on your lips, plumping them out. And Voila - a younger, fuller look.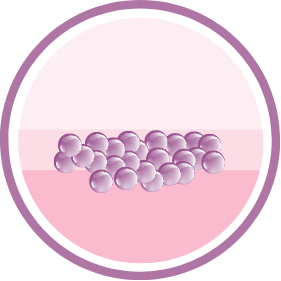 Dehydrated Filling Spheres
The spheres start off water free when they are applied to the lip.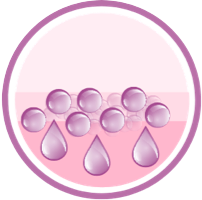 Hydrating Filling Spheres
Once applied to the lip, they draw in moisture and increase in volume by 30x.
Hydrate & Plump Filling Spheres
The spheres then hydrate and plump the lips for a fuller look. No salon, no needles.
Explore
FAQs
What is the Instant Lip Plumper

Instant Lip Plumper is the convenient alternative to injectable lip fillers. Your lips will thank you. Try Skin Doctors Instant Lip Plumper from Chemist Warehouse today and be the envy of the room, with fuller, hydrated lips in minutes.

Available at:

Chemist Warehouse Priceline
Terry White Chemmart
Good Price Pharmacy
Direct Chemist Outlet
Your Discount Chemist
Icare Pharmacy
Cincotta

How often should I reapply the Skin Doctors Instant Lip Plumper?

The effect of the Instant Lip Plumper may last for up to two hours on your lips. If you want your lips to stay fuller and hydrated, you will need to apply it again.

Why do my lips tingle when I apply the Lip Plumper?

This tingling is completely normal. This means that the best lip plumper in Australia is working to plump up your lips.

Why? The ingredients are doing their thing to draw moisture to your lips, lock the moisture in and brighten and smooth the skin around your lips. The tingling feeling is only temporary, but you can expect to feel it each time you apply the instant lip plumper.

I already use Hyaluronic Acid on my skin. Can I still use the Instant Lip Plumper?

How incredible is Hyaluronic Acid? If you already include it in your skincare regime, the good news is that also using Hyaluronic Acid for your lips is totally fine. Bring on the hydration.

Will this lip plumping gloss have a permanent effect on my lips if I use it enough?

The plumping effect of the Instant Lip Plumper may wear off after two hours. But the combination of ingredients is designed to have a lasting effect on your lips!